Part Time Food Pantry Assistant Position is available
The Emergency Food Pantry is looking for a compassionate and energetic individual to join our team in providing healthy food to low income households in our community. The food pantry assistant will work 20 hours each week. (Typical work week is Monday through Thursday afternoon and Friday morning.) Key duties will include training and supporting volunteers, setting up and maintaining food distribution, and sorting and organizing products. Must be able to work independently and with a team and be able to lift at least 30 lbs. High School graduate or equivalent, 2 or 4-year degree preferred. Previous non-profit, volunteer, or food services experience desirable. Send letter of interest, resume, and three professional references to contact@emergencyfoodpantry.com or mail to Executive Director, Emergency Food Pantry, PO Box 2821, Fargo ND 58108-2821. Open until filled. Equal Opportunity Employer.
_________
The Emergency Food Pantry is in need of donations to help meet the increased need in the community. A $21.00 donation provides a week's worth of food to a family!

Donate online here.
____________
The Emergency Food Pantry is located at ​
1101 4th Avenue North
in Fargo.
​Hours of food distribution are Monday through Friday 10:00 a.m. to 11:30 a.m. and 1:30 p.m. to 3:30 p.m.
The Pantry's phone number is 701-237-9337 and the main email is
contact@emergencyfoodpantry.com
.
We accept donations Monday through Friday from 8:00 a.m. to 4:00 p.m.
_____________
We are a private, nonprofit organization serving Cass and Clay counties and surrounding area. We have three employees and many volunteers. We are supported by donations of money, food, and time from the local community.

The mailing address is:
Emergency Food Pantry
P.O. Box 2821
​Fargo, ND 58108
---
The Emergency Food Pantry is open for food distribution Monday - Friday from 10:00 a.m. to 11:30 a.m. and from 1:30 p.m. to 3:30 p.m.

Contact:Email

:

contact@emergencyfoodpantry.com

Phone

: (701) 237-9337

Address

: 1101 4th Ave. North, Fargo, ND, 58102
Powered by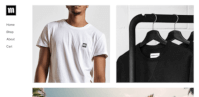 Create your own unique website with customizable templates.