Member Churches


The churches listed below are considered members of the Emergency Food Pantry. These churches consistently support the Pantry by regularly collecting monetary and food donations that are sent or delivered to the Pantry. The volunteer staff persons who perform various tasks at the Emergency Food Pantry may also be members of these churches. Each of these churches is encouraged to name an Emergency Food Pantry Representative to serve as a liaison between the church and the pantry. Emergency Food Pantry Representatives are invited to attend several meetings each year as well as the annual meeting of the Pantry. If your congregation would like to become a member church please contact us at 701-237-9337 or contact@emergencyfoodpantry.com.

Atonement Lutheran, Fargo
Bethlehem Lutheran, Fargo
Calvary United Methodist, Fargo
Christ the King Lutheran, Moorhead
Church of the Holy Spirit Catholic, Fargo
Church of the Nativity Catholic, Fargo
Community of Christ, Fargo
Dilworth Lutheran, Dilworth
Elim Lutheran, Fargo
Faith Lutheran, West Fargo
Faith United Methodist, Fargo
Fargo Baptist, Fargo
First Assembly of God, Fargo
First Congregational, Fargo
First Congregational, Moorhead
First Lutheran, Fargo
First Presbyterian, Fargo
First Presbyterian, Moorhead
First United Methodist, Fargo
Gethsemane Episcopal, Fargo
Good Shepherd Lutheran, Fargo
Grace Lutheran, Moorhead





Grace United Methodist, Moorhead
Holy Cross Catholic, Fargo
Hope Lutheran, Fargo
Immanuel Lutheran, Fargo
Messiah Lutheran, Fargo
Newman Center Catholic, Fargo
North Buffalo Lutheran, Moorhead
Olivet Lutheran, Fargo
Our Savior's Lutheran, Moorhead
Peace Lutheran, Fargo
Plymouth Congregational, Fargo
Shepherd of the Prairie, Fargo
St. Andrew Lutheran, West Fargo
St. Anthony of Padua Catholic, Fargo
St. Benedict's Catholic Church, Wild Rice
St. Francis de Sales Catholic, Moorhead
St. John Lutheran, Fargo
St. Joseph Catholic, Moorhead
St. Paul's Free Lutheran, Fargo
St. Mark's Lutheran, Fargo
St. Mary's Cathedral Catholic, Fargo
St. Stephen's Episcopal, Fargo
Trinity Lutheran, Moorhead
Unitarian Universalist, Fargo
The Emergency Food Pantry is open for food distribution Monday - Friday from 10:00 a.m. to 11:30 a.m. and from 1:30 p.m. to 3:30 p.m.

Contact:Email

:

contact@emergencyfoodpantry.com

Phone

: (701) 237-9337

Address

: 1101 4th Ave. North, Fargo, ND, 58102
Powered by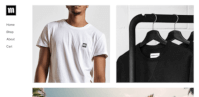 Create your own unique website with customizable templates.